Source: ESOMAR
This month in Research World we look at the future of research. What do the leaps and bounds in technological and data collection mean for the industry? Which trends will continue and which will fall by the wayside?
We asked our regular industry commentators what we'll see in the coming decades. Preriit Souda, Colin Strong, Kyle Nel, Simon Wood, Kristin Luck and Anna Peters delve into big data, talent recruitment, mobile and passive measurement to bring you there visions of the future. Or, in one case, ask whether we'll be here at all.
Take a look, and let us know what you think below.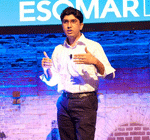 Preriit Souda
When Adam (RW Connect editor) mailed me asking to write a few words about the market research industry 10-20 years from now, my first reaction was "Wow! Adam thinks we can survive so long!". For many who might be shocked on reading this, let me warn you that if you have a weak heart better stop reading now. For all brave hearted souls with feet in reality, carry on.
Coming to the point, I (along with another Young Researcher finalist, Rajna Rajan) have been writing a research paper that will be presented at the ESOMAR Congress 2014. As a part of paper, we have been interviewing several extremely talented young professionals of market research industry and an overwhelming number of them have said that they see no hope of the MR industry surviving beyond 10-15 years (max). Adam has been a great friend and I didn't want to disappoint him. So I decided to put on a brave face and write about what the "insight industry" will look like in 10-15 years.
Given present trends, I feel that we will no longer be the sole collectors of data that can influence marketing decisions, but be just one of the many in the market of data providers. In the future, data will be coming from a host of technology companies (some of whom we know today and some we will come to know soon), internal company systems and similar. Survey data will be just one amongst several data sources. Hence there are limited years for us to enjoy the hegemony on marketing data.
While some market researchers will transform themselves into data scientists or insight consultants, others will be left behind in a shrunken industry. Insight consultants will be a metamorphosis between traditional market researchers and consultants. They will decide on data sources to use from the many available and give appropriate weightage, be analytically qualified to mine this complexly linked data, and then consult client to solve their problems.
Given the rise and further rise of easy to use computer assisted research tools, many clients might prefer to employ their internal resources to conduct research. Today there are a few platform burners, but given the growing interest of technology companies in the insight industry, we can expect a further crunch on commercial interests of market research companies. Market research as we know today will be able to stand only in the area of qualitative research (classifying neuro-science as qualitative) and new product development (concept ideation, testing and similar).
Real-time insights and call to action will necessitate a close intermingling between present day market research and technology providers. This will put further pressure on present day market research companies to show return on investment in real time and measurable dollar terms. Though termed a challenge, I believe that this challenge can also be viewed as an opportunity. Additionally given real time insight & action, there will be blurring of lines between marketing and market research in several sectors.
And that's it. Congrats for bearing the brunt of some hard truth. I have always believed that we are at a juncture where a lot can be done and if done right. We can rise like a phoenix, else we will be no more than a pile of ash.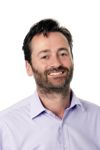 Colin Strong
I know we are all bored by the term, but big data is still the phenomenon that will have the biggest disruptive impact on MR over the next 10-20 years. We have, more or less, now got used to the idea that behaviours are now more effectively captured by passive monitoring than asking people questions about their activity that they cannot accurately answer.
The Internet of Things, wearable tech and the general increasing 'datafication' of what is currently an offline world will mean a whole load more activity will be available as data streams. But we are only now starting to understand the degree to which our inner lives are reflected in the data trails that we leave. Last year's study by Cambridge University on Facebook Likes demonstrated just how much insight we can capture about a person based on very little data. So we are moving into an arena where not only behaviours but attitudes, lifestyle, values etc, previously the domain of surveys, can be captured by information systems rather than surveys. I think there are question marks about the extent to which corporates and governments will retain their control over this data – reduced technology costs, changing consumer attitudes around privacy and regulation (e.g. midata) is creating an environment where the individual is increasingly the point of aggregation for their own data.
This 'personal data economy' will have a huge impact on the world of MR as we seek fundamentally new business models to adapt to this new environment. It's hard to see right now which direction the industry needs to move in and indeed whether the industry is bold enough to meet this challenge.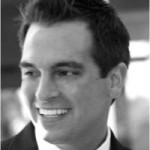 Kyle Nel
What is the future of MR? This is something that seems to be a nearly omnipresent topic at all conferences, online, and in the hallway at work. In this "future of MR" discussion there is much hyperbole on both ends of the optimism spectrum. My contention is that the future narrative of MR can go in two directions.
Narrative 1: The MR industry will finally wake up and put its full resources into moving from traditional Q&A/Survey research (System 2) and develop and champion real techniques like the next generation of applied neuroscience that is not reliant on biased System 2 responses. These radically different methodologies and technologies will provide insights into the things that are actually driving behavior- not just what customers say.
Narrative 2: The MR industry continues to talk "change" but does not make any substantive change. Market research as a function will continue to erode and chunks of what has been traditionally considered MR will be sucked into other functions of IT, Finance and Strategy.
My belief is that Narrative 1 is already happening, but it is not coming from the usual suspects- the innovation and change is coming from outside of traditional suppliers of MR. The next wave of customer understanding is happening now- the real question is whether or not these innovations will be part of market research. That is up to us. Will we REALLY embrace and build disruptive change not based on asking questions? I already am. Will you?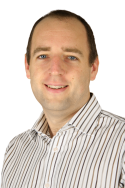 Simon Wood
Passive data collection will become the primary technique, driven by the increasing spread of technology and changes in consumer attitudes.
We already talk about big data, but are about to experience a huge explosion in data volume as everything around us becomes smart and connected. It will become the norm for data to be emitted from everyday items such as clothes, often without us knowing. As every aspect of our life will generate data, it will be possible to gather a much fuller understanding of consumer behaviour – including things they don't know about themselves, such as emotional state.
Many consumers are already saavy and very aware of being marketed to. They also realise what is behind the surveys questions we ask. With shortening attention spans and the continued pressures on time, issues already affecting survey feedback will become increasingly insurmountable and as economies develop this will affect market research across the world.
The result will be a change in the role of researchers. The need to understand the client issue and develop insights around consumer behaviour will remain paramount. However, the reduced role of surveys and advance of automated analytical tools will lessen the need for traditional skills, such as survey design. Instead, researchers will become knowledge curators, moving from reporting results to pulling together small insights from many sources to create the rounded understanding of the consumers our clients require.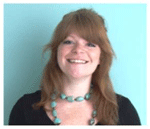 Anna Peters and Josephine Hansom
In the UK alone, the market research industry is worth 3 billion making it bigger than the UK's music and newspaper industries. But unlike the music and newspaper industries, Market Research has had its bacon saved by embracing new technologies and developing methodologies in line with the digital revolution.
But in 20 years time new digital methodologies will not be enough to sustain the industry; shiny new research technologies are just a short-term solution to attracting and retaining talent. For the market research industry to grow in a sustainable way we need to make sure that we are able to satisfy the changing cultural desires of the up and coming cohort of leaders.
So, what are the career aspirations of today's young people (and tomorrow's leaders)?
A recent study suggests that 66% of people under 24 feel "overwhelmed" by the decision making associated with picking a career, and 47% don't feel they have enough information to make an informed decision. But despite feeling unclear about their exact path 3 career trends have become apparent:
1. Young people are more interested in content than career
Young people will always say that they want a good salary (in fact, 76% say it is their top reason for picking a job). Dig a little deeper and you'll see that they are after a career which sustains their interest and does good for the world: in fact, 51% site "helping other people" as most important in a job.
2. Young people want to be entrepreneurs
When asked who the most influential figures in business are, young people mentioned the likes of Alan Sugar, Ducan Bannatyne and Richard Branson. The appeal? The perceived rise from 'nothing to millions' without the need for qualifications. Young people aspire to have a similar innovative approach and passion in the work that they do.
3. Changes to university fees will have a big impact on recruitment & candidate expectation in the UK
The MR industry currently employs approx. 60,000 highly educated people – but as higher education becomes more expensive, expectations from both employees and employers will change. Firstly, those with degrees will have spent more cash to get their grades – and will expect to use what they have learnt in a more specialised way. As a result, the industry will have to accept that the most versatile candidates might not be university educated.
In short, the modern day work mantra (thanks to Steve Jobs) is: love what you do, do what you love. But can market research, an industry, which most young people fall into rather than choose, manage to provide this in the future?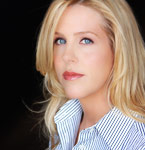 Kristin Luck
Two clear trends are emerging globally in our industry. The first is the platform agnostic respondent. In 2014, the number of mobile internet users will outnumber desktop users globally for the first time. Half of Gartner's 2014 Strategic Technology Trends are tied to mobile. In a recent study conducted by GfK and Facebook, 60% of adults use two online devices a day and 40% use three devices a day. Over half of those on two devices and as many as 77% on three devices, switch mid task- beginning on one device and ending on another. As an industry, we're not doing enough to align our traditional research methods to accommodate multi-screen respondents on a variety of platforms. Today, as many as 30% of survey respondents are attempting to take long, poorly designed surveys, intended for an online, phone or face to face environment, on a mobile device. We need to fundamentally reform our survey designs to embrace respondent preferences and take full advantage of platform capabilities (like touchscreens!). Unless we take dramatic steps to redesign survey research, we risk completely alienating respondents and delivering clients' data that lack actionability and representativeness- particularly in emerging markets.
The Internet of Things (or IoT) is the latest technology megatrend to watch, and I think one that will radically transform our industry from relying heavily on primary data, to truly integrating passively collected secondary data. IoT refers to a global network of physical objects with embedded technology to sense and communicate their internal states and external environments. From systems that monitor your environment (like Nest) to sensors that track your movement in-store, to wearable devices or fabrics that track and report your body's physical performance, the IoT is predicted to grow to over $300B by 2020.
Firms that can offer marketers with game changing new research strategies utilising techniques that integrate cross-platform primary research with secondary data sources have an opportunity to break away from the pack and truly revolutionise our industry.
Thanks to all our contributors. Preriit Souda is a consultant at TNS Global, Colin Strong heads up technology research at GfK in the UK, Kyle Nel is Head of International and Multicultural Research for Lowe's Home Improvement, Simon Wood is Head of Stakeholder Management Research at TNS UK, Anna Peters is a Brand, Strategy and Insight Consultant, Kristin Luck is President at Decipher. The views expressed here are solely personal and do not reflect views of the authors associated companies.